When comparing pricing, please be aware that at Shady Acres we include many services that are charged as add ons at other facilities. All playtime, medication administration, and feeding of owner food is included.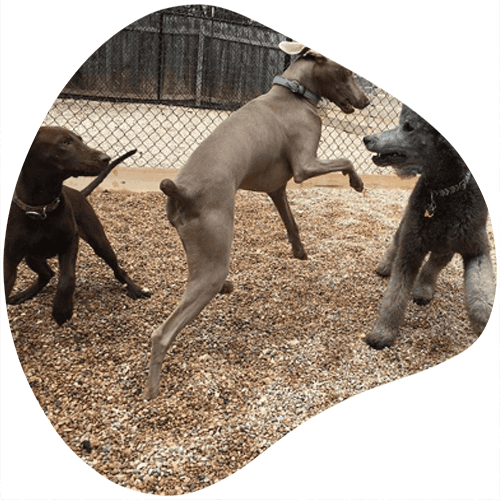 Dogs play outside in our large shade covered yards with friends the majority of the day. Other facilities will charge you a boarding rate and additional fee for playtime or daycare.

In order to provide the absolute best care to all animals, and tailor our services to your pet's needs, all dogs require an evaluation prior to services. You can book your dogs evaluation through the client portal online or call us for more information.
Standard
Additional Dogs $40/dog/night*
Deluxe
Additional Dogs $45/dog/night*
Luxury
Additional Dogs $55/dog/night*
Standard
Additional Dogs $40/dog/night*
Deluxe
Additional Dogs $45/dog/night*
Luxury
Additional Dogs $55/dog/night*
Puppy
Required For Dogs Under 6 Months Of Age

Additional Dogs $55/dog/night*
* Additional dog discount is offered for dogs from the same owner sharing a room.
Over the years we have found that puppies have specific needs in order to give them the best boarding experience.
Our Puppy Boarding provides extra potty breaks, more one on one care and attention from a staff member, and a dedicated space during their stay. In addition to standard outdoor play times, Puppy Boarding adds 3 additional potty breaks with a staff member.

Puppy Boarding is required for all puppies 6 months and younger. Puppy Boarding can be booked for dogs older than 6 months that need additional potty breaks or outside time. Only Puppy siblings share rooms, adult dogs board in their own rooms.

Puppy
Additional Puppy $55/dog/night*
* Additional dog discount is offered for dogs from the same owner sharing a room.
Our Daycare program is designed for social dogs who enjoy playing in groups with other dogs throughout the day. Dogs play in groups of 15-25 throughout the day in our large shaded play yards and pool area.
Dogs will be evaluated for their fit into our daycare program. Please call to schedule your evaluation.
Daycare
Daycare Drop-Ins without a reservation will incur a $5 drop in fee for a total of $35 / Day. Please reserve your Daycare!
Available Monday, Wednesday, and Friday
Our Dayschool program is designed for dogs who do not enjoy socialization in groups. Dayschool dogs receive one on one attention from staff members during their day.
A dedicated Dayschool staff member will prepare a fun day of activities tailored specifically to your Dog. These activities include Brain Game Puzzles, Playing Fetch and Frisbee, Outdoor Walks, or Treadmill Exercise depending on what your dog enjoys.
Micro Socialization can be used for Dogs who enjoy one-on-one time with another dog, smaller groups of 2-3 dogs, or dogs who are needing to be introduced to, or work up to, socialization.
Dayschool
Activities Throughout Day:
Includes Shampoo, Cream Rinse, Ears Wiped, Light Brushing, & Fragrance
Prices Based Upon Size & Hair Length
De-Shed Furminator Services Add $20-$80 Depending on coat and Size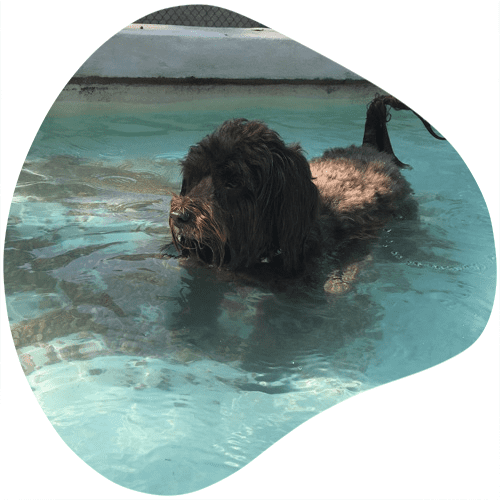 We operate much like a hotel, our rooms are charged per night and per dog.
Our check out time is 1pm, this allows us to prepare our rooms for other dogs that are arriving on your departure day.
If you check out after 1pm there is a late checkout fee of $25.
We do not charge this fee on Sundays because pick up is only from 4pm-6pm.
Medications: No Charge
Client food individually bagged in ziplocks by feeding: No Charge
Client food not individually bagged by feeding: $5/dog/day
Kennel food: $5/dog/day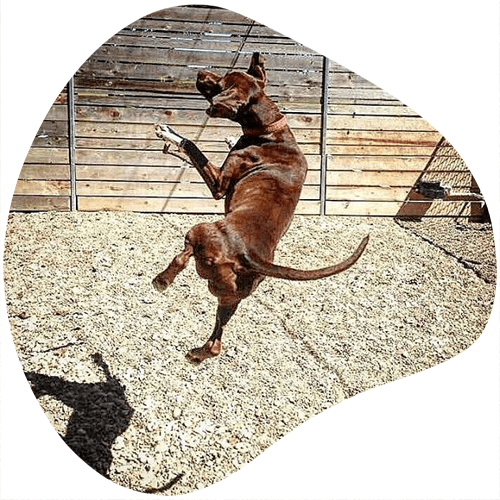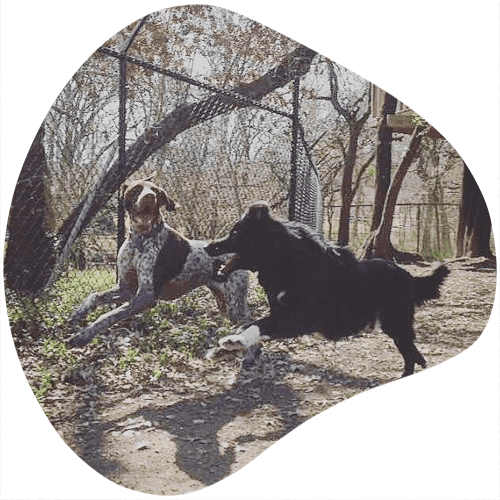 Holiday Booking Deposit Policy
Holiday bookings require a 50% deposit. During holidays we reach capacity and early cancellation of your reserved space is critical. The deposit is refundable if canceled 14 days prior to start of your stay. The deposit for holiday bookings not canceled 14 days prior to the start of your stay, including early returns, is non-refundable.
Due to the increased demand and higher labor costs during peak occupancy periods, we implement a $7/night price adjustment per pet during the following times:
Spring Break / SXSW – March 11-21
Easter Weekend – April 15-18
Memorial Day Weekend – May 26-31
Summer – June 1 – August 31
Labor Day Weekend – September 1-5
ACL Festival – October 6-9 and 13-16
Thanksgiving – November 20 – December 2
Holiday Season – December 20 – January 4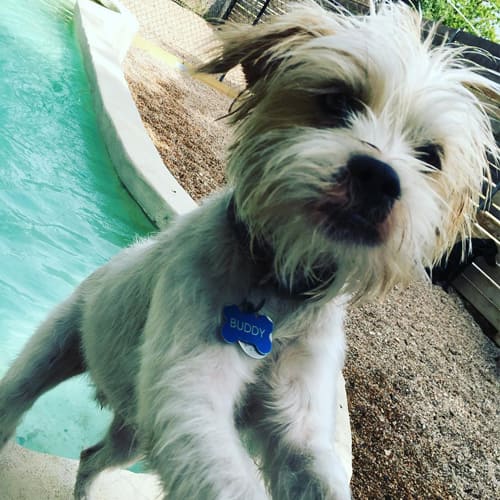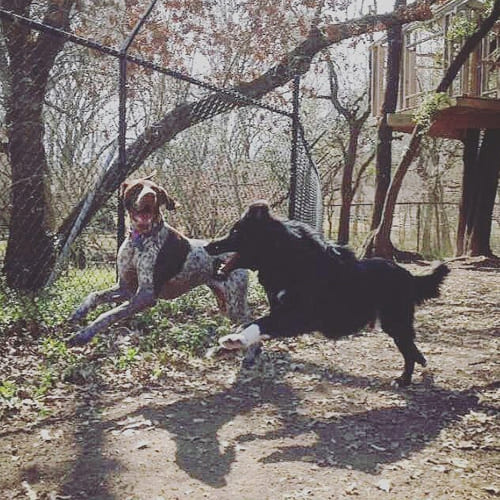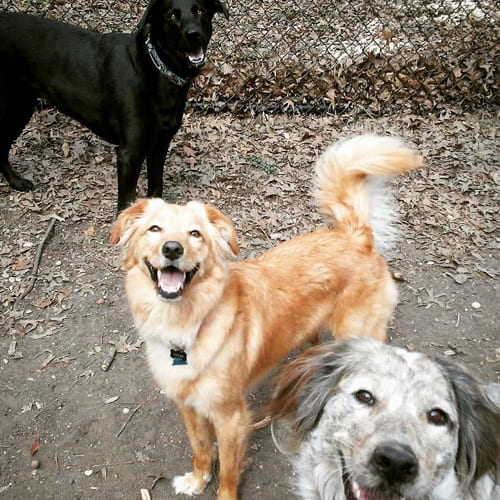 After Hours Pick-Up Fees:
After Hours Pick-Up can be requested in case of emergency situations. Availability of after hours pick-up is not guaranteed, it must be requested by client and confirmed by staff. After hours pick-up is not offered in cases of convenience, a staff member must be dispatched, and paid, to accommodate your request and these requests are granted for emergencies only.
Please call Shady Acres for details.
Within 1 hour of opening/closing
Within 2 hours of opening/closing
Frequently Asked Questions